Transfers The sooner Cavani learns Neymar's the boss the better Peter Staunton Click here to see more stories from this author Chief Correspondent Last updated 2 years ago 14:00 23/9/2017 FacebookTwitterRedditcopy Comments(102)
Getty Images Transfers Neymar PSG v Bayern München PSG v Olympique Lyonnais Montpellier v PSG Montpellier Bayern München PSG Olympique Lyonnais UEFA Champions League Ligue 1 Opinion PSG abandoned orthodox team-building in order to get the Brazil captain and their top scorer has to learn his place following last week's penalty spat If Edinson Cavani needs any insight into the consequences of crossing Neymar at penalty kicks then he just needs to pick up the phone and call Dorival Junior.He was the Santos manager who, in September 2010, ordered the-then 18-year-old sensation to step away from a spot-kick he'd just won himself against Atletico Goianiense in a Brazilian top flight match.Neymar 14/1 to be CL top scorer Article continues below Editors' Picks 'I'm getting better' – Can Man Utd flop Fred save his Old Trafford career? Why Barcelona god Messi will never be worshipped in the same way in Argentina Lyon treble & England heartbreak: The full story behind Lucy Bronze's dramatic 2019 Liverpool v Man City is now the league's biggest rivalry and the bitterness is growing A few weeks earlier, in the Copa do Brasil final, Neymar had bought a penalty and was given the opportunity to convert it. He hit an embarrassingly inadequate Panenka straight at the Vitoria goalkeeper Lee.Not too much lasting damage was done as Santos won the cup anyway, with young Neymar among the scorers in the final. Nonetheless, when Neymar won his penalty against Atletico, he attempted to smuggle the ball to the spot and take it for himself.Dorival intervened and insisted a senior figure in the shape of Marcel take it instead. Neymar unleashed a volley of abuse towards his manager on the bench and towards his captain Edu Dracena, who was attempting to calm him down.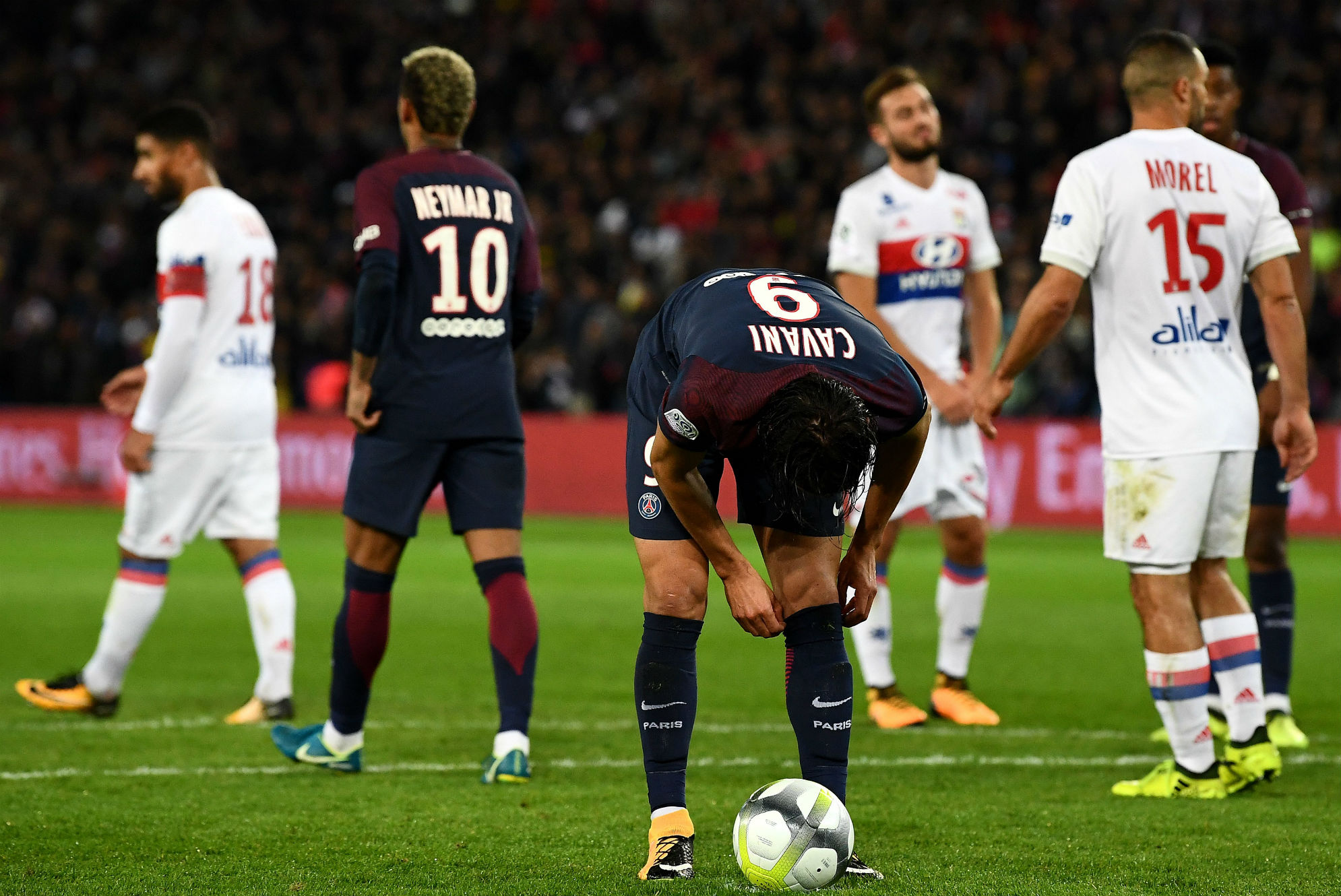 Marcel scored but Neymar wasn't celebrating, even though it sealed a 4-2 win for the home side at the Vila Belmiro.He sulked, throwing his water bottle towards the bench as the kick was being despatched and turning his back on the manager. He spent the last few minutes playing the spoilt brat act, half-heartedly dribbling towards the Goianiense ranks and putting little-to-no effort in when he was inevitably dispossessed.Opposition manager Rene Simoes remarked afterwards that he had hardly ever seen anybody as rude as Neymar in his entire life. "It is time someone educated him or we will create a monster," he warned.Dorival attempted some tough love for the player, who, even at that point, was widely expected to become one of Brazil's all-time greats. A heavy fine was levied and the manager barred Neymar from the line-up for a fortnight.A two-week suspension, however, would have meant the prodigy missing the Clasico against Corinthians, so club president Luis Alvaro de Oliveira Riberio intervened.The club sided with the brattish Neymar in the dispute and Dorival was unceremoniously sacked for daring to tame him. The monster had been very much unleashed.Neymar learned then that his talent could excuse any amount of petulant behaviour and garner indulgence from those at clubs who relied upon him for results and income.He's 25 now, infinitely richer and far more powerful. The Paris Saint-Germain that he's joined will be designed going forward to cater to his every whim and fancy.The dressing room is stacked with national team allies, the absence of which hindered his control of the Barcelona ranks.Check out Neymar's Instagram page and you'll see plenty of images of him alongside Thiago Silva, Lucas Moura, Marquinhos and Dani Alves.Indeed, it was the new signing from Juventus who helped steal the ball away from Cavani for the Neymar free-kick over the weekend, the first incident in the game against Lyon which eventually led to this Parisian civil strife.Lionel Messi was boss at Barca but there is no doubt who is boss in Parc des Princes.Ici c'est Neymar.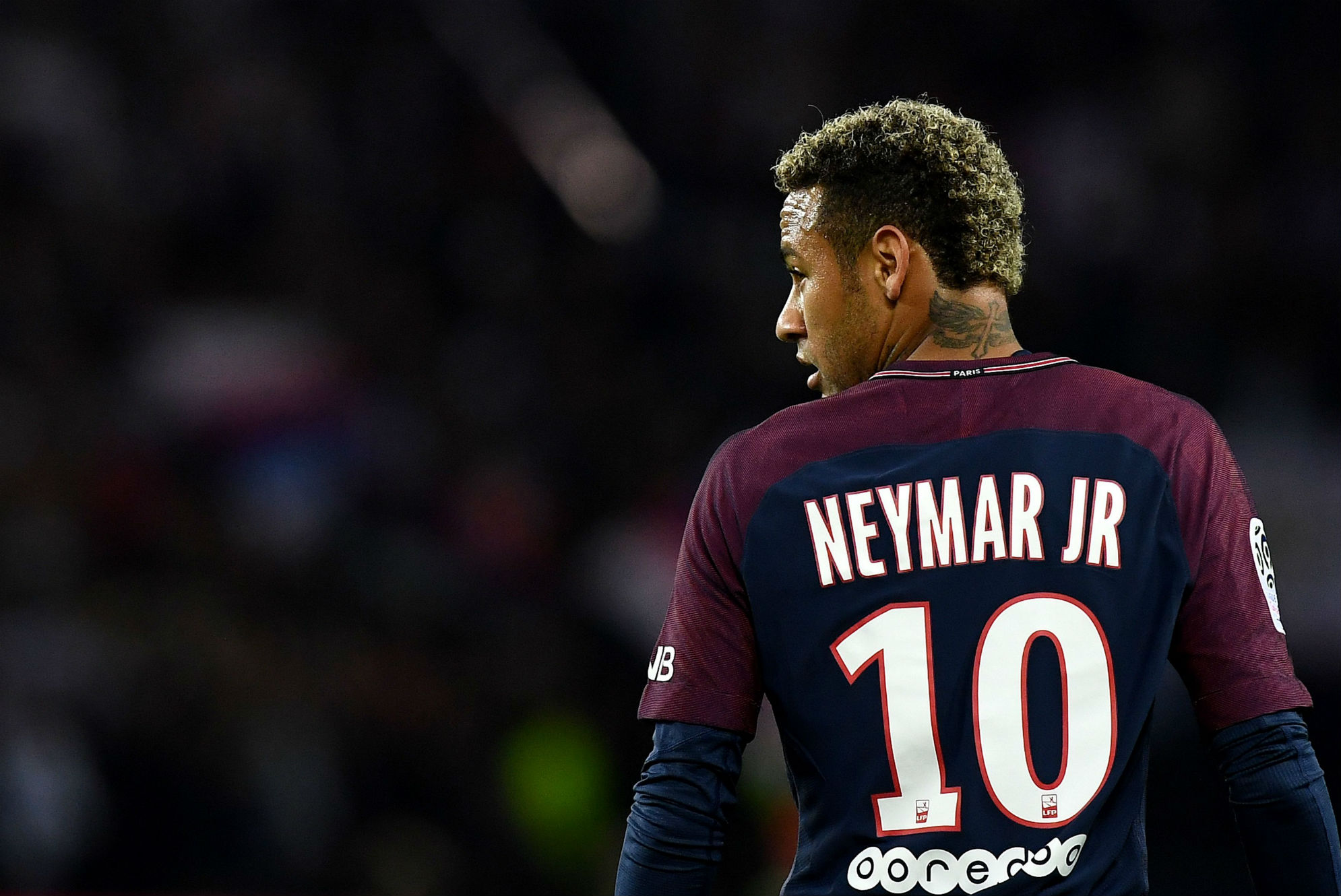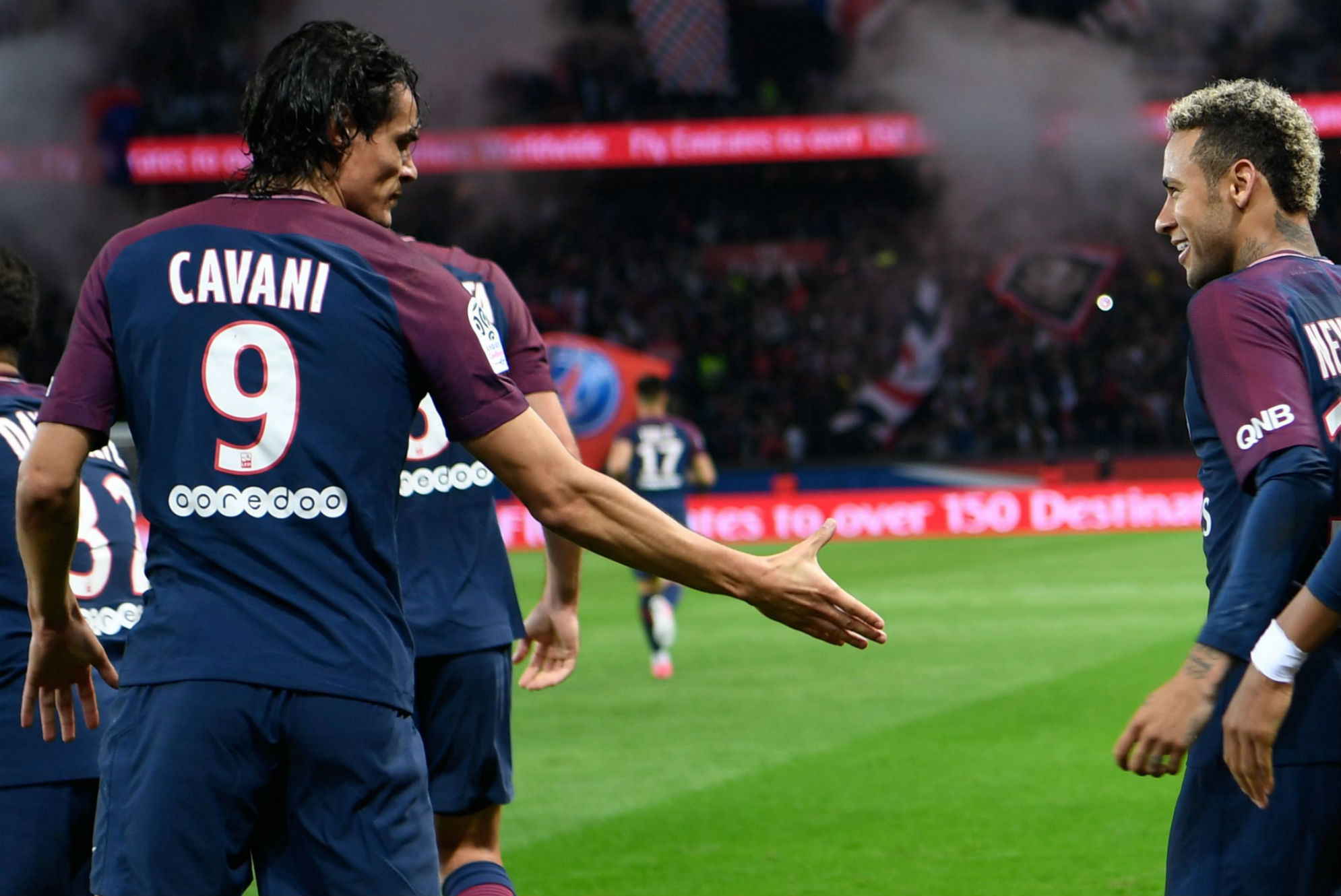 He is being paid more money than not only his team-mates but every other player in the game.PSG have not brought in Neymar to fill a slot in the team. He has been summoned to transform the club from Champions League also-rans and international irrelevance to the most important club in the world.One of the key reasons he left was to step out of Messi's shadow. Barca is Messi's team and will always be Messi's team until he retires. This though is Neymar's team. This is his opportunity to be the centre piece, to dictate the team's attacking play, to be the number one guy.Surely Cavani cannot be oblivious to this? If PSG were content to settle for the results, Cavani could bring them as the centre piece of their attack, then they would never have called for Neymar and Kylian Mbappe in the first place.With Cavani front and centre, the PSG without superstars managed second place in the one-horse race that is Ligue 1 and were eliminated in the most humiliating fashion by Neymar and Barcelona in the Champions League quarter-finals.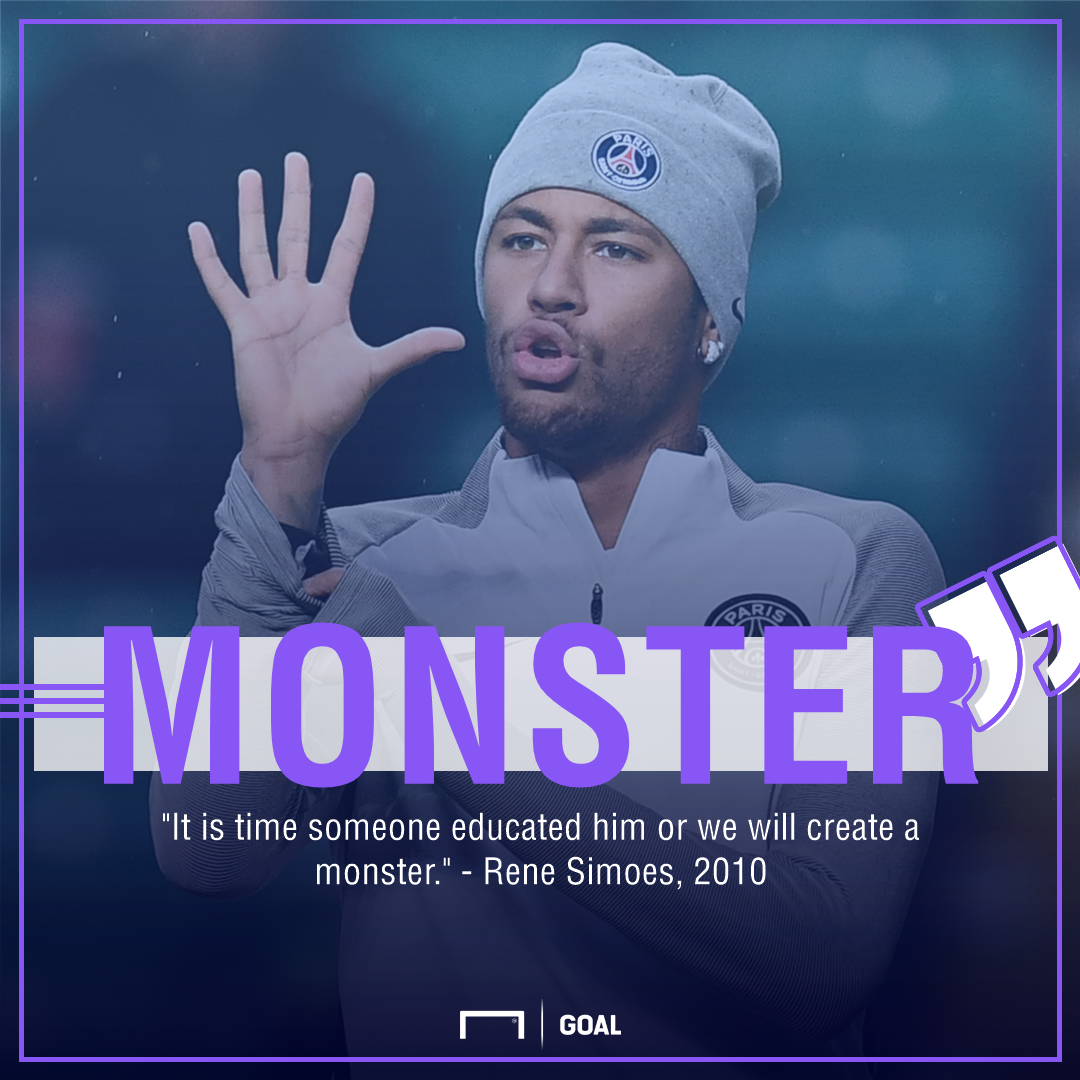 Cavani was second fiddle to Zlatan Ibrahimovic for three long seasons, being shunted to the wing and largely doing the Swede's dog-work. If he is to have a future at PSG, then he will need to revert to that kind of deputy role and do so quickly. And if that means Neymar takes the penalties, then Neymar takes the penalties. Either way, coach Unai Emery has to make a clear stance. "The manager has to decide," Simoes told Goal this week. "If he decided it was Cavani, then Neymar is to blame. If he chose Neymar, Cavani is to blame. And if he did not chose, he is to blame for what happened."There is no doubt that the conflict knocked Cavani's confidence in the game against Lyon, causing him to miss, but the easy way to avoid any future disputes is to give up the fight.Cavani will never command the same kind of respect and attention as Neymar, even if he is PSG's third top scorer in history. Mario Balotelli expressed a popular sentiment in the week when he suggested that a player like Neymar shouldn't even need to ask to take penalties for PSG. It should be a given."I believe someone promised him that he could be the best in the world [with PSG]," Simoes said. "And the best in the world do as Cristiano Ronaldo does; from the corner kicks to the headers, penalties, free-kicks, everything."The same happens with Messi. I believe they promised him that he would be responsible for everything."PSG have abandoned all reasonable team-building methods in order to best satisfy Neymar. They need to stick with it if that's the path they've chosen. For it to work, he needs to be assured of that status. He has not come to Ligue 1 to watch Cavani insist on taking the penalties.Brazilian football may well have created the monster but through the PSG money and their insistence on putting Neymar on a pedestal they have fed and enlarged it.The sooner Cavani learns you don't cross the boss, the better.
previous - next